We don't charge for many extras such as treat time, special diets, holiday boarding, routine Rx's.
We provide food and water bowls, bedding and blankets.
Bark Central's Doggie Day Camp and boarding services have a convenient early drop-off and late pick-up schedule for the busy owner.
Our pet resort has AC/heated runs, heated floors for extra comfort and four outdoor play yards.
All animals receive individual attention from a caring staff member, calling each dog by name and noting each pet's condition.
Bark Central has 24-hour emergency veterinary support.
Bark Central has 24-hour security and fire monitoring.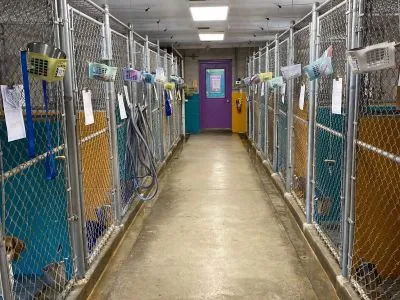 Sign Up for News and Specials